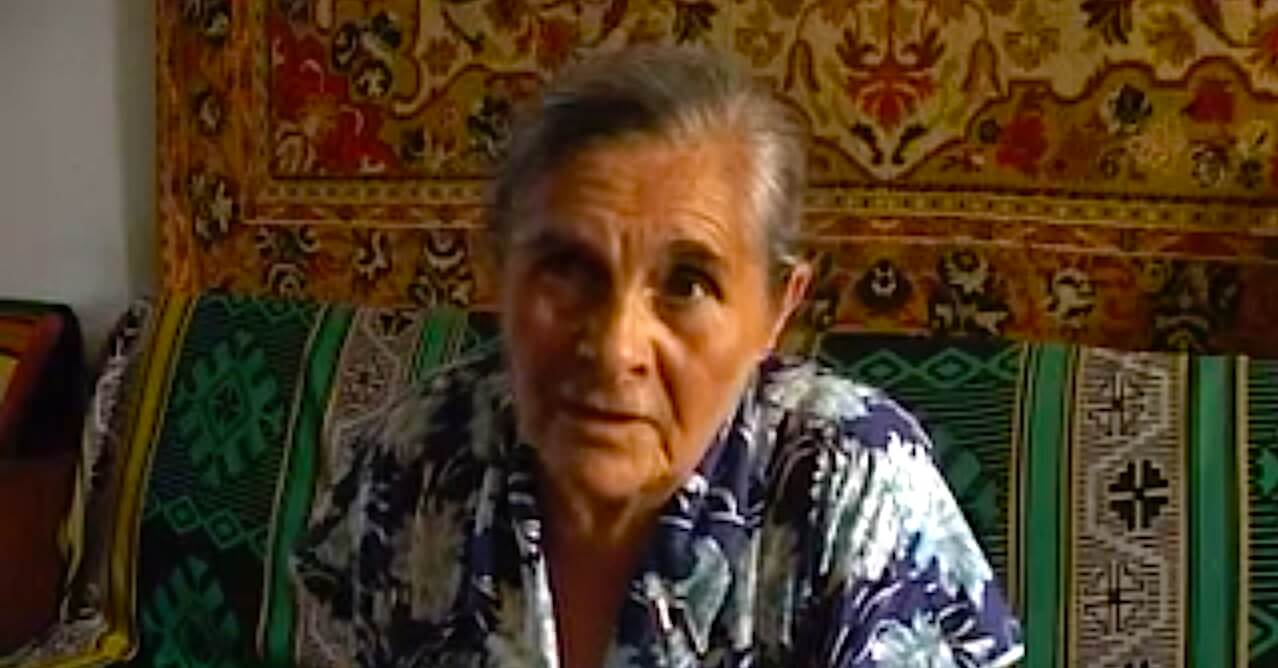 במשך פֿון די יאָרן 2002 און 2012 האָט דער עטנאָגראַף דוד־בער קערלער, אַ פּראָפֿעסאָר פֿונעם אינדיאַנער אוניווערסיטעט, דורכגעפֿירט אַ געוואַלדיקן פּראָיעקט: פֿאָרנדיק איבער אוקראַיִנע, מאָלדאָווע, רומעניע, אונגערן און סלאָוואַקיע און אינטערוויויִרט האָט ער אינטערוויויִרט אַ צאָל אָרטיקע נאַטירלעכע ייִדיש־רעדער. געהייסן האָט ער דער אַהיים־פּראָיעקט. מיט דער הילף פֿון אַ ווידעאָגראַף האָט ער אַראָפּגעכאַפּט די אָ שמועסן אויף ווידעאָ און דערבײַ דערמעגלעכט אַז מענטשן איבער דער וועלט זאָלן קענען הערן די פֿאַרשידענע דיאַלעקטן פֿון די ייִדן אין די קאַנטן, און זיך אויך דערוויסן וועגן דעם אַמאָליקן ייִדישן לעבן דאָרט: די ייִדישע פֿאָלקסלידער, קינדער־ציילענישן, פֿאָלק־רפֿואת, פֿראַגמענטן פֿון פּורים־שפּילן, און גבֿית־עדות פֿונעם חורבן.
איינע פֿון די פֿרויען מיט וועמען ער האָט געשמועסט איז עליזאַוועטאַ בערשאַדסקאַיאַ, אַ פֿרוי אין בערשעד, אוקראַיִנע וועלכע איז געבוירן געוואָרן אינעם שטעטל טשערניאַטקע אין 1927. איר טאַטע איז געווען אַ שערער און איר מאַמע — אַ נייטאָרין. זי האָט געהאַט צוויי ברידער און אַ שוועסטער. ווען זי איז געווען 13 יאָר אַלט האָט די משפּחה זיך אַריבערגעצויגן קיין בערשעד און במשך פֿון דער מלחמה האָבן זיי געוווינט אינען בערשעדער געטאָ.
אויף דער וועבזײַט פֿונעם אַהיים־פּראָיעקט קען מען זען פֿינף קורצע אויסצוגן פֿון יענעם אינטערוויו מיט פֿרוי בערשאַדסקאַיאַ. כאָטש זי מישט פֿון צײַט צו צײַט אַרײַן רוסישע ווערטער אינעם ווידעאָ איז איר ייִדיש פֿאַרבליבן אַ פֿליסיקע און מע קען בולט הערן איר "טאָטע־מאָמע לשון" — דעם דיאַלעקט וווּ דער פּתח־אַלף ווערט אָפֿט אַרויסגערעדט ווי אַ קמץ־אַלף.
אינעם קאַפּיטעלע אונטן דערציילט זי ווי זי און די מאַמע האָבן געמאַכט מאַמעליגע. צו זען אַלע פֿינף קאַפּיטעלעך גיט אַ קוועטש דאָ.
The post VIDEO: Woman in Ukraine describes in Yiddish how her mother prepared 'mamelige' appeared first on The Forward.