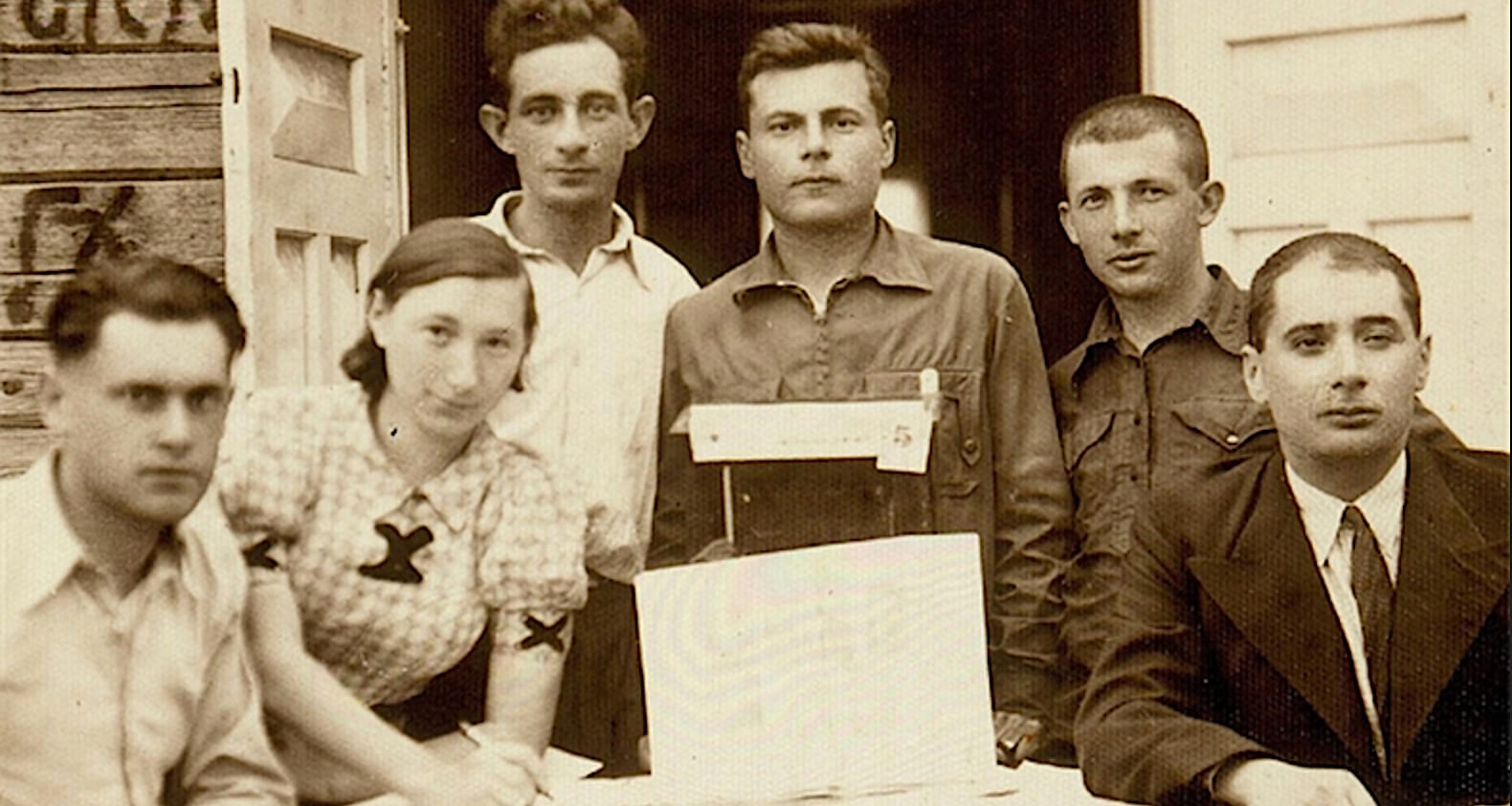 The Jew­ish Book Coun­cil has announced the winners and finalists of the Nation­al Jew­ish Book Awards for 2023. Among them were several that deftly researched Yiddish sources.
Kenneth B. Moss won in the history category for his work, An Uncho­sen Peo­ple: Jew­ish Polit­i­cal Reck­on­ing in Inter­war Poland. Most scholars have focused on the ideals and creative political activity of the Jews in Poland. Moss explores a much dark­er tra­di­tion. He writes about the painful trade­offs Jews were forced to make amid a har­row­ing polit­i­cal real­i­ty. Pol­ish Jew­ry, he claims, is a true exam­ple of the minor­i­ty expe­ri­ence endem­ic to the nation-state.
Another winner was Miri­am Ruth Black's novel Shay­na, in the Book Club category. Black tells the story of a teenager who escapes the Cossacks in early 20th century Ukraine and immigrates to the United States. The nov­el is steeped in the Yid­dish cul­ture of the shtetl and the Low­er East Side of New York in the ear­ly 20th century.
Amer­i­can Shtetl: The Mak­ing of Kiryas Joel, a Hasidic Vil­lage in Upstate New York  won in the American Jewish Studies category. The book by legal scholar Nomi M. Stolzen­berg and historian David N. Myers (reviewed here by the Forward), profiles the fast-growing, Yiddish-speaking Satmar enclave. In their view the village is "a fas­ci­nat­ing man­i­fes­ta­tion of Amer­i­can iden­ti­ty politics." It also details the var­i­ous legal bat­tles that accom­pa­nied the town's growth. These often led to vio­lent con­fronta­tions involving church-state issues and con­trol over the town's reli­gious insti­tu­tions.
The left-wing Jewish community in interwar France
There were two Yiddish-related finalists for the Writing Based on Archival Material category. One was Nick Underwood's Yid­dish Paris: Stag­ing Nation and Com­mu­ni­ty in Inter­war France. The book documents how left-wing Jews cre­at­ed cul­tur­al insti­tu­tions in interwar Paris, including the French branch of YIVO.
The second finalist was Beyond Zion: The Jewish Territorialist Movement by Laura Almagor. Her book explores the history of the Jewish Territorialist Movement, a breakaway of the mainstream Zionist movement. In it she describes the Territorialists' quest to resettle Jews from Europe wherever they could find land to do so. This included plans to create Yiddish-speaking settlements in Ugan­da and Mada­gas­car.
Women Writ­ing Jew­ish Moder­ni­ty, 1919 – 1939 by Alli­son Schachter was a finalist for the Women's Studies category. The book looks at how female Jewish prose writers like Yiddish author Fradl Shtok challenged the patriarchal norms of the Jewish world, using literary modernism.
Hon­ey Cake & Latkes: Recipes from the Old World by the Auschwitz-Birke­nau Survivors was a finalist for Food Writing and Cookbooks. It includes not only the survivors' heirloom recipes but also their pre-war rec­ol­lec­tions and post-lib­er­a­tion mem­o­ries.
How the Sovi­et Jew Was Made by Sasha Senderovich was a finalist in the Mod­ern Jew­ish Thought and Experience category. Senderovitch makes a com­pelling case for the impor­tance of still under­read, under­ap­pre­ci­at­ed ear­ly twen­ti­eth-cen­tu­ry Yid­dish nov­el­ists David Bergel­son and Moyshe Kulbik. He does so by exploring Bergelson's novel Mides-Hadin (Judg­ment), and Moyshe Kul­bak's two-volume portrait of a Jewish family, Zel­menyan­er. Notably, he discusses the ten­sion in both books between shtetl life and the Sovi­et dream of a pro­le­tari­at par­adise.
The win­ners of the 72nd Nation­al Jew­ish Book Awards will be hon­ored on Wednes­day March 1 at 6:30 PM ET at an in-per­son cer­e­mo­ny at Bohemian National Hall in New York City.
The post Three books on Yiddish-related themes win National Jewish Book Awards appeared first on The Forward.