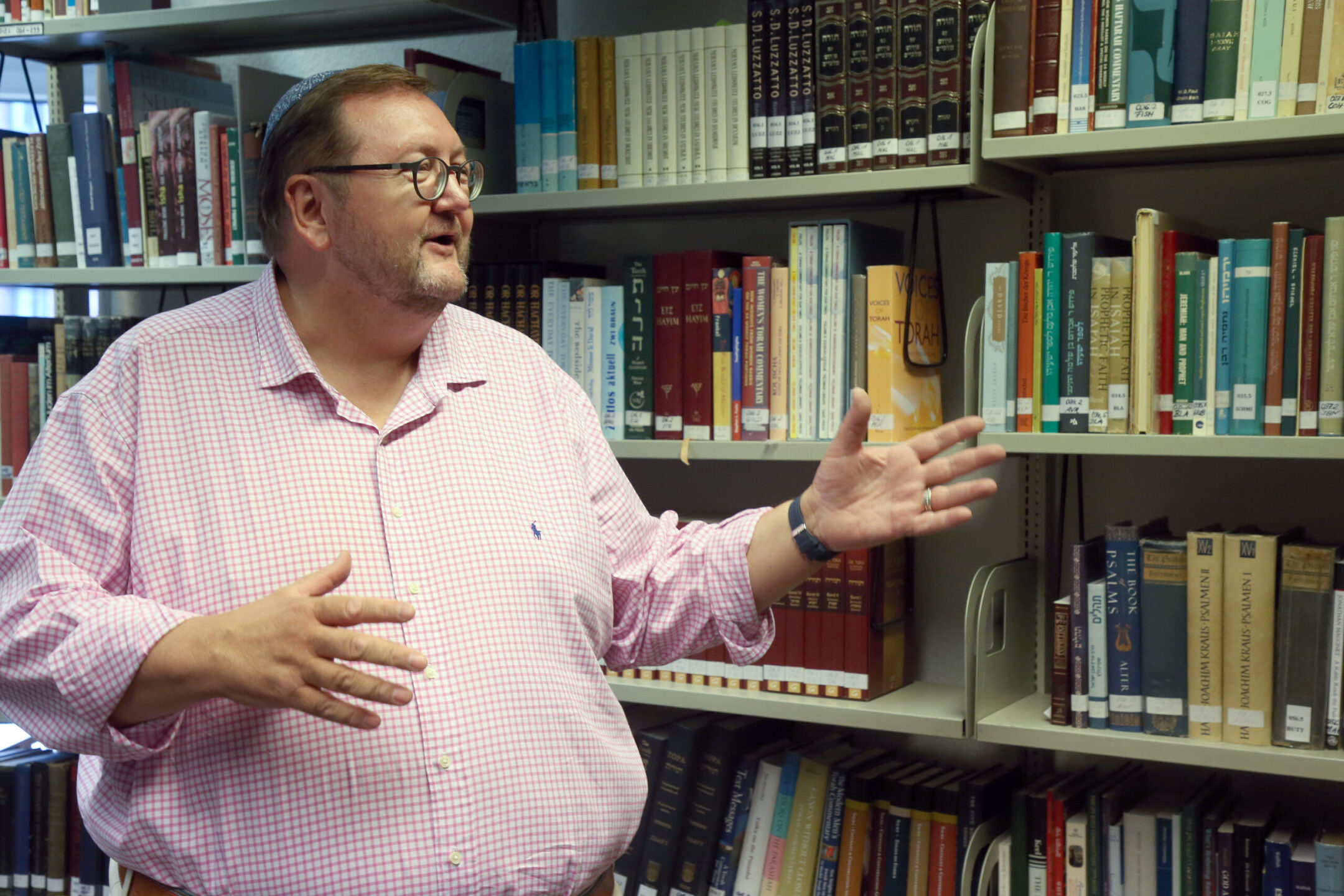 BERLIN (JTA) – The embattled Rabbi Walter Homolka, accused of abuse of power at the liberal rabbinical seminary he founded, has suffered yet another consequence: expulsion from Germany's liberal rabbinical association.
The expulsion does not affect any work that Homolka might do as a rabbi or professor in Germany or beyond. But it strips him of a role in determining whether new rabbis are admitted to the group and in weighing in on actions that the group takes collectively — a substantial setback for a man responsible for the birth and growth of many of Germany's non-Orthodox Jewish institutions.
The vote took place Wednesday at the Berlin headquarters of the Central Council of Jews in Germany. There, members of the General Rabbinical Conference, known as ARK, voted 19 to 8 to shift Homolka to an associate membership. The vote took place "at the request of some members," the group's leadership said in a statement. Homolka was not present.
The vote achieved the two-thirds majority required to pass but also revealed that Homolka continues to have substantial support despite two separate investigations finding in recent months that he created an "atmosphere of fear" among staff and students at the liberal Abraham Geiger College and other Jewish educational institutions he founded.
According to attendees, the vote followed a presentation by Central Council executive director Daniel Botmann, who reportedly outlined the findings of the two investigations – one by the University of Potsdam, which hosts two rabbinical schools that Homolka started and where he had been on the faculty, and the other commissioned by the Central Council itself.
Botmann was not present during the official ARK meeting where the vote was taken. Rabbi Andreas Nachama, chair of the liberal rabbinical group, told the Jewish Telegraphic Agency that the vote took place without any further discussion.
The final report from the law firm commissioned by the Central Council, potentially containing new details, is expected to be released in the coming weeks. Homolka has firmly denied accusations of abuse of power since they first broke into public view last May. But he has lost or given up roles in a number of German Jewish organizations nonetheless.
At the same meeting, the ARK accepted into its ranks two recently ordained rabbis from the Geiger College and the conservative Zacharias Frankel College, both housed at the University of Potsdam. Homolka was the founder and rector of Geiger College but ceded it earlier this month to the Jewish Community of Berlin, which assured the Central Council that Homolka would no longer play any role there.
This article originally appeared on JTA.org.
The post Germany's liberal rabbinical association expels rabbi at center of sweeping scandal appeared first on The Forward.