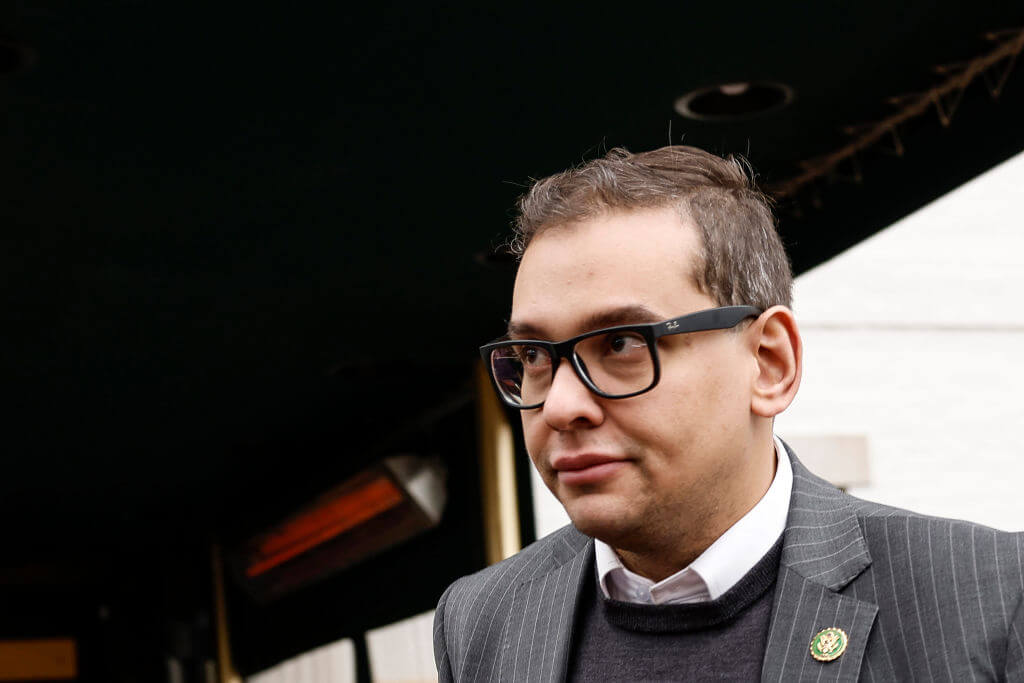 Rep. George Santos from New York, who has come under fire for lying about having Jewish grandparents who fled persecution during World War II, reportedly made offensive comments about the Holocaust and Jews in social media posts before he ran for office. 
Patch published Thursday – a day before the commemoration of International Holocaust Remembrance Day – social media posts from the congressman's now-deleted Instagram and Facebook accounts as well as comments that include offensive and racist remarks – including a suggestion that Jews and Blacks would take revenge on people who make Hitler jokes. 
In a March 2011 comment, a screenshot of which was submitted to the Long Island publication by a former friend, Santos commented on a photo shared by a Facebook friend which shows a person making a military salute with the caption "something like Hitler' with the following: "hiiiiiiiiiiiiiiiiiiiigh hiiiiiiiiiiiitlerrrrrrrrrrr (hight hitler) lolololololololololololol sombody kill her!! the jews and black mostly lolllolol!!! Dum." 
Santos, a Republican who was elected in November to represent parts of New York's Nassau County, is under federal investigation for fabricating key details of his resume and for possible campaign finance violations and could face a House ethics probe for a web of lies during the campaign. Among them, Santos claimed to have Jewish grandparents who fled Belgium during the Holocaust and called himself a "proud American Jew" in outreach to Jewish voters. 
Gregory Morey-Parker, a former roommate and friend of Santos, told Patch that Santos would frequently make offensive jokes about Jews, in particular when it came to paying the bill at restaurants. "He'd always say that it was okay for him to make those jokes because he was Jewish," Morey-Parker said.
The Washington Post reported on Wednesday that Santos has an outstanding bill from an Italian restaurant in Queens for $18,773.54 
A spokesperson for Santos didn't immediately respond about whether Santos will attend any of the events marking International Holocaust Remembrance Day on Friday. 
The post Santos posted offensive remark about the Holocaust and made jokes about Jewish stereotypes, according to new report appeared first on The Forward.