What happened: Dr. First Lady Jill Biden mouth-kissed Doug Emhoff, father of renowned fashion model Ella Emhoff and husband of Vice President Kamala Harris, before the State of the Union address on Tuesday.
What really happened: In an effort to answer this question, the Washington Free Beacon conducted a frame-by-frame analysis. Enjoy!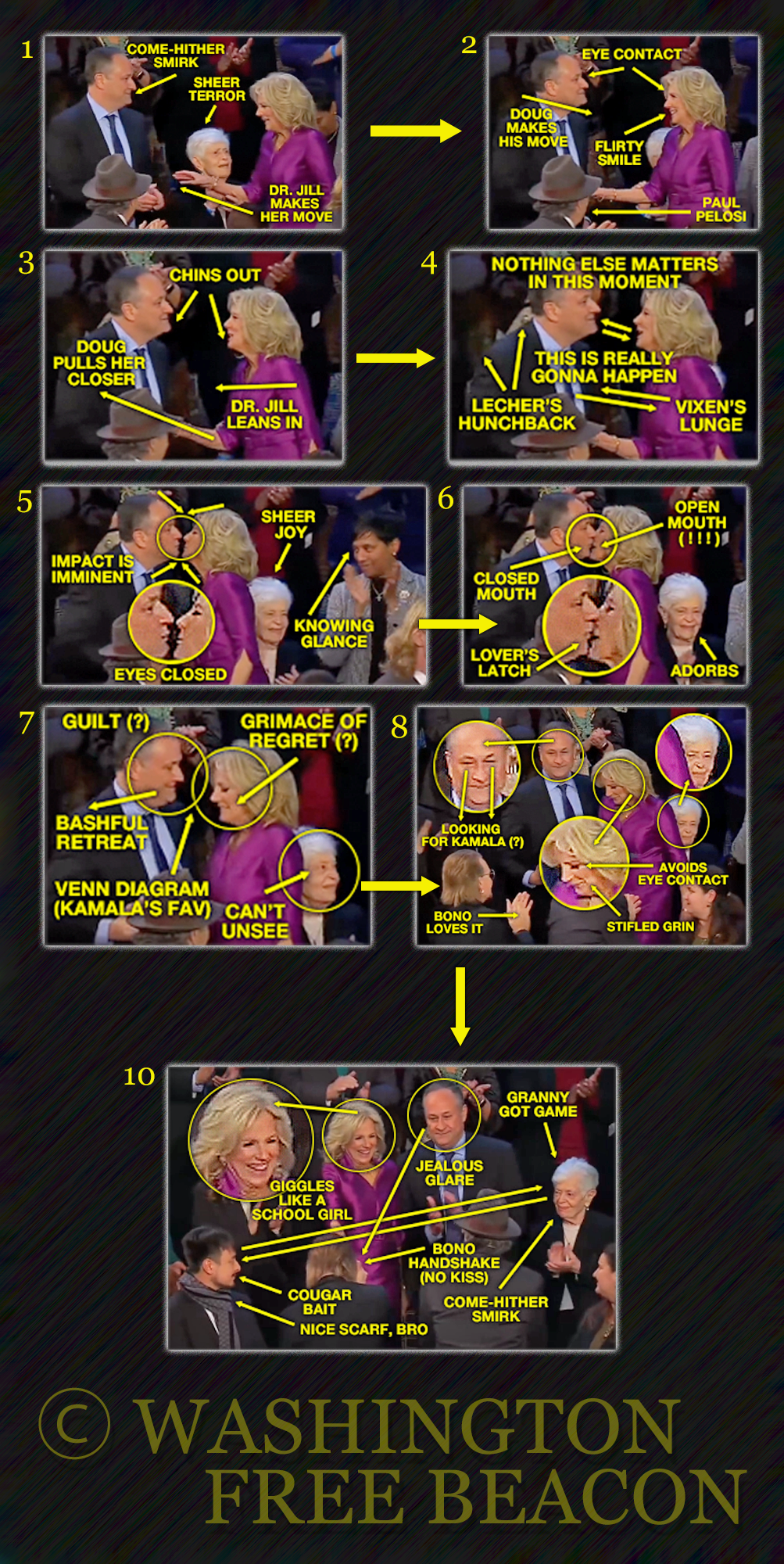 Conclusion: A bizarre and unsettling incident. Both parties appear to have initiated physical contact and can be seen expressing a range of emotions following the encounter. Something is going on, we're just not entirely sure what it is.
The Biden family has a long history of marital chaos, so an illicit relationship would not be unprecedented. It wouldn't even be the family's most egregious case of infidelity. That title certainly belongs to Hunter Biden, who cheated on his ex-wife with his dead brother's widow and her sister.
READ MORE…Kamala Harris: I 'Haven't Watched' Video Of Husband Kissing Dr. Jill
The post EXCLUSIVE: Frame-By-Frame Analysis Sheds Light on Dr. Jill's Open-Mouthed Make-Out Sesh With Kamala's Husband appeared first on Washington Free Beacon.