Advertisements - Advertising at The News And Times - advertising-newsandtimes.com | WE CONNECT!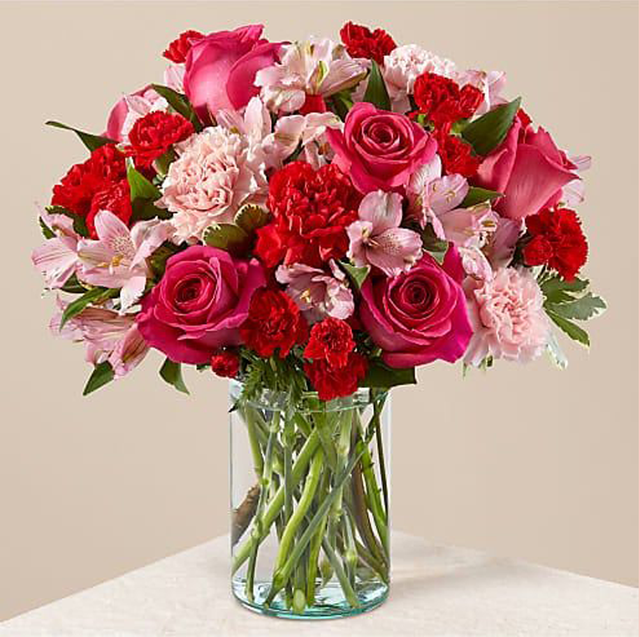 Amazon bought Whole Foods Market for $13.7 billion in 2017.
Gabe Ginsberg/SOPA Images/LightRocket via Getty Images and Steve Russell/Toronto Star via Getty Images
Amazon bought Whole Foods Market for $13.7 billion in 2017.
Whole Foods was driven to Amazon over hostile-takeover concerns.
For Amazon, acquiring a major national grocery chain presented a new challenge in the brick-and-mortar space.
Amazon bought Whole Foods Market for $13.7 billion on August 24, 2017. 
It was a much-talked about match that shook the world of retail. The deal saw an online powerhouse acquire a beloved organic grocer. It also marked a massive foray into the realm of brick-and-mortar grocery for Amazon. 
For Whole Foods, the acquisition brought about some cultural shifts within the stores. And for Amazon, the purchase of a prominent national grocer proved to be a major experiment in the brick-and-mortar space. 
Since then, the relationship has endured, despite some rocky adjustments. 
Whole Foods traces its roots back to Texas.
John Mackey, right, with Whole Foods employee David Matthis at the opening of a Houston store in 1984.
Whole Foods
John Mackey and Renee Lawson launched the business that would become Whole Foods Market in 1978 in Austin.
According to the company's website, Whole Foods grew out of the 1980 merger of Mackey's and Lawson's SaferWay store with Craig Weller's and Mark Skiles' Clarksville Natural Grocery.
Source: Insider, Whole Foods
Whole Foods Market grew rapidly.
A person shops at a Whole Foods grocery store in the Manhattan borough of New York City, New York, U.S., March 10, 2022.
Carlo Allegri/Reuters
With its focus on fresh and organic options, the grocery business took off in the 1980s and underwent rapid expansion that would see Whole Foods Markets open across the United States.
Whole Foods says that at the time of the company's founding, "there were less than half a dozen natural food supermarkets in the United States."
Meanwhile, Amazon came along in the early 1990s.
An Amazon package.
Clodagh Kilcoyne/File Photo/Reuters
Jeff Bezos founded the company that would become Amazon in 1994 in Seattle. Famously, Bezos started off by focusing on selling books over the internet. 
Source: Insider
Over the decades, Amazon grew to become an e-commerce behemoth.
Amazon packages.
Clodagh Kilcoyne/Reuters
In 2021, the company overthrew Walmart in overall sales.
In 2017, Whole Foods ran into trouble.
Whole Foods founder John Mackey.
Mark Wilson/Getty Images
In his book "Conscious Leadership," Mackey wrote that around 2017, activist investors initiated a takeover bid. The founder said that he felt a takeover would ruin Whole Foods' unique brand. 
Source: Insider
But Whole Foods couldn't find a buyer.
Warren Buffett speaks onstage during Fortune's Most Powerful Women Summit at the Mandarin Oriental Hotel on October 13, 2015 in Washington, DC.
Paul Morigi/Getty Images
Mackey responded by approaching billionaire Warren Buffett and grocery giant Albertsons, but neither was interested in purchasing the company.
Then, Mackey called on Amazon.
Amazon founder Jeff Bezos.
Kevin Mazur/Getty Images for DJ
Bezos was interested in Whole Foods. On August 24, 2017, the companies announced that the deal had gone through. Amazon bought Whole Foods for $13.7 billion.
Source: Insider
The partnership has hit some snags, however.
Whole Foods in Washington DC at Glover Park.
Taylor Rains/Insider
The acquisition saved Whole Foods from a hostile takeover. But in the years since, there have been some documented struggles.
Source: Insider
Some say the feel of Whole Foods stores have changed …
Smith Collection/Gado/Getty Images
In 2020, Whole Foods employees told Insider that the workers who picked and packed online orders for Amazon Prime customers were beginning to crowd the stores, making their jobs more difficult.
Source: Insider
The purchase has also led to a culture shift at the grocery chain.
A Whole Foods employee stocks produce at a California store.
Smith Collection/Gado/Getty Images
Amazon also ended up pushing to transform gig workers responsible for online orders into Whole Foods employees, leading to somewhat of a culture clash, according to CNBC.
Source: CNBC
But Whole Foods remains Amazon's most successful brick-and-mortar venture.
Amazon has shuttered dozens of its '4-star' stores.
Dan Kitwood/Getty Images
Amazon's other brick-and-mortar and grocery ventures have struggled over the years.
Source: The New York Times
Amazon appears to be rethinking its approach to physical stores.
Inside an Amazon Fresh location.
Grace Dean/Insider
Specifically, Amazon is stopping its rollout of self-checkout Amazon Fresh stores, after its existing locations failed to post strong-enough sales. Also this year, Amazon shuttered its 4-Star chain and book stores.
In the five years that have passed since Amazon's acquisition of Whole Foods, much has changed.
A Whole Foods in New York City
Noam Galai/Contributor
Mackey is due to retire from Whole Foods on September 1. Bezos stepped down as Amazon CEO in 2021 and now serves as its executive chairman.  Despite the initial culture clash, Whole Foods has become a major contributor to Amazon's portfolio.
Source: CNBC
Advertisements - Advertising at The News And Times - advertising-newsandtimes.com | WE CONNECT!

Brooklyn best doctors - Advertisement from The News And Times - TheNewsAndTimes.Blogspot.com