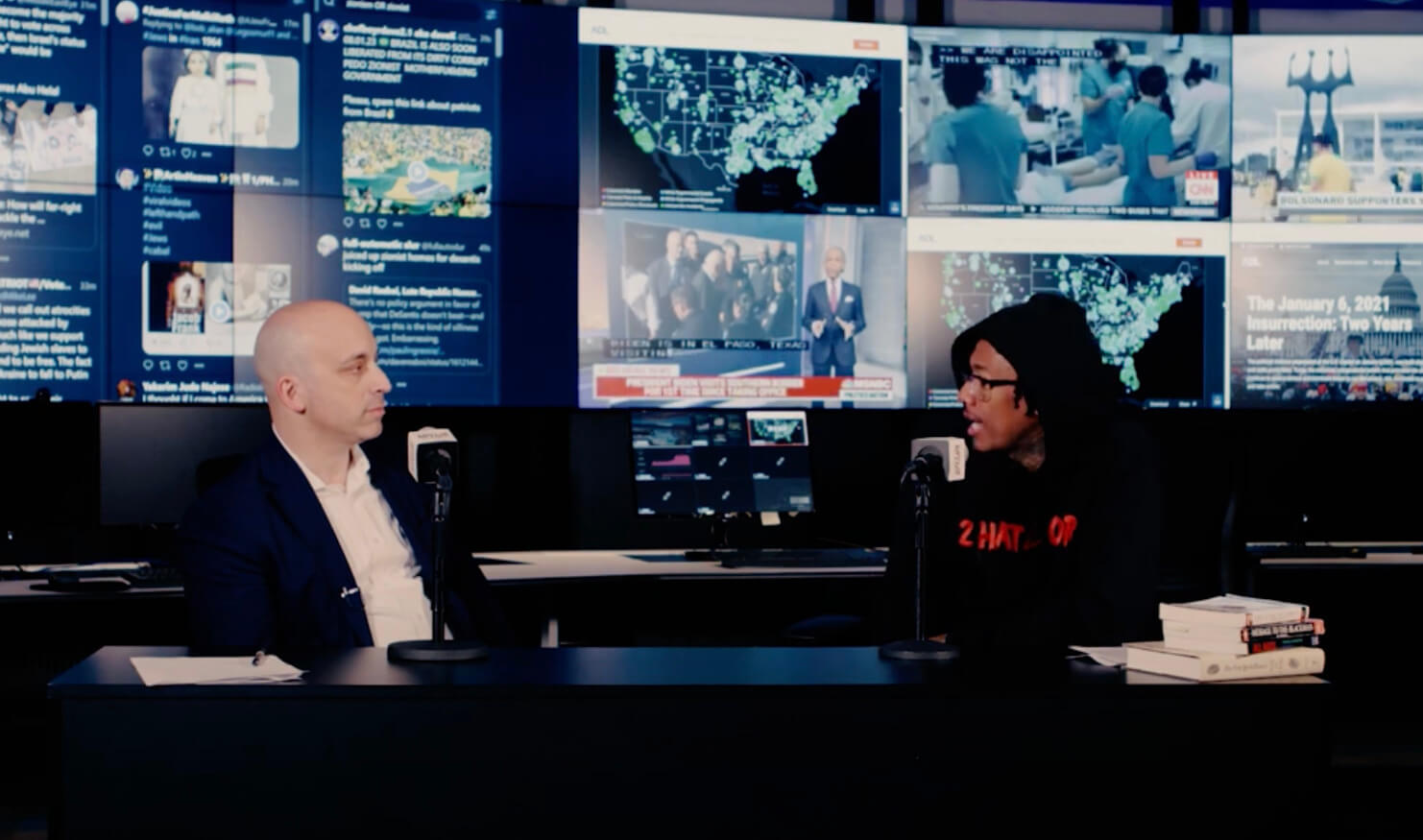 Anti-Defamation League CEO Jonathan Greenblatt has unveiled a new podcast with an unlikely co-host: Nick Cannon. The podcast is called 2 Hate Or Not 2 Hate.
Cannon, best known for acting in movies such as Drumline and hosting America's Got Talent and The Masked Singer, infamously unleashed a torrent of antisemitic remarks on an episode of his podcast Cannon's Class in 2020. Among the statements were praise for Nation of Islam leader Louis Farrakhan, promotion of conspiracy theories around the Rothschild family and saying that Black people are "the true Hebrews." When he made the comments, Cannon was speaking to Professor Griff, the rapper famously fired from pioneering hip-hop group Public Enemy for making antisemitic statements in 1989. 
Cannon quickly apologized for the episode and met with a representative for the Simon Wiesenthal Center.  
In the inaugural episode of 2 Hate Or Not 2 Hate, Cannon said the idea for the podcast came from his having built a relationship with Greenblatt in the years since his remarks. In tweets promoting the podcast, Greenblatt repeatedly referred to Cannon as his "good friend."
I'm excited to co-host the #2HateOrNot2Hate podcast with my good friend @NickCannon. We will have difficult but necessary dialogues about hate in each episode, joined by guests. Be sure to check it out & subscribe on your preferred podcast platform: https://t.co/iVixhsHCF3

— Jonathan Greenblatt (@JGreenblattADL) February 5, 2023
The pair said the goal of the podcast is not to police speech or engage in cancel culture, but to help guide people through thorny issues. 
"I think we're in this moment now where our conversations are so charged, everything is so politicized. Issues of race, issues of faith, issues of gender, issues of identity. These are fissures and it seems like there's a fuse that's ready to explode," said Greenblatt, adding he hopes the podcast will be a place to discuss those issues in a calm, constructive way. 
It's unclear how much traction the podcast has gotten with listeners since its January launch. Podcast platforms such as Spotify do not release download or subscriber data for podcasts. On YouTube, the first episode has had fewer than 700 views in the three weeks since it was released. The most recent episode, released on Sunday, has only 191 views as of Wednesday morning. 
The ADL did not immediately reply to an email requesting comment.
The post 2 listen or not 2 listen? ADL chief launches new podcast with Nick Cannon appeared first on The Forward.